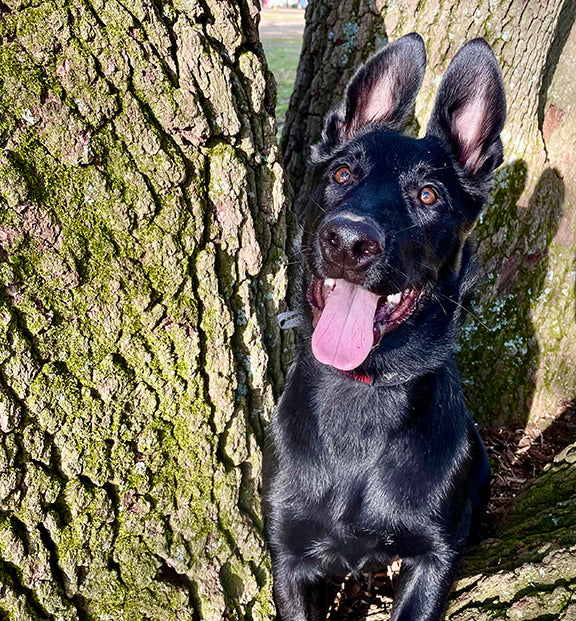 Happy New Year! We at Spike's K9 Fund hope you and yours have a happy and healthy 2021.
As for us, we have much work to do.
We have 4 separate "agility course" builds in the works right now. One in Hawaii, one in Connecticut, one in West Virginia, and another in Ohio. We have the "Spike's School" classes getting lined up and we have over 25,000 working Dogs out there that need equipment, or medical care cost assistance, or education for them and their handlers.
In short, I'm glad we had an end to the difficult 2020 and I'm hopeful for 2021, but either way, our donors and supporters understand that our mission is important and to us, it is a duty, and we don't sit around much.
If you feel like helping us out there are a few things you could do.
1- Share our mission. Social media, word of mouth, stickers, all of these things help us raise awareness for what we can do for the Working Dogs of America.
2- Donate. We are grateful that our current supporters have chosen to trust us with their hard-earned $. We take that commitment very seriously. If you can help us out financially, we appreciate it. If you can't, we understand and we are grateful for any other support you can give.
3- Speak to your local law enforcement units. Tell them what we offer. Understand that some K9 teams do not want help. Most of the time this is because they don't understand the technology behind what we offer, or they just don't want the hassle of dealing with another group of people that wants to impose on their time. All we really ask for from the K9 teams we help is a couple of photos of the Dog, so we can show our donors.
Finally, enjoy a photo of my puppy "Gianni" and as you do, remember, these Dogs that work for our communities in all of their various capacities, are not volunteers. They deserve the best care and equipment available. Spike's K9 Fund aims to make that happen.